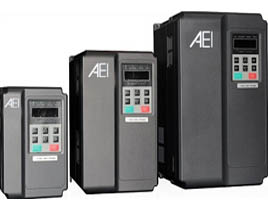 Advance Engineering Group
About Us
Advance Engineering Group has been working in Pakistan for last 25 years with pride and experience.
Advance Engineering Group is involved in Product Sales, Application Engineering after sales support and Long Term service. Advance Engineering is the combination of experienced and well known Engineers from NED University & Dawood Engineering College with the backing of experienced sales & Marketing Executives. Advance Engineering Group has outlets all over Pakistan.
We are Authorized Dealer of AEI, Siemens, Emerson Tescom, shihlin (Partner Mitsubishi) Toshiba, Jefferson Control Technique)
We are complete Power Solutions Provider as well as Instrumentation and Controls Company and would feel Pleasure in serving to your requirement. We have installed Generator up to 720KVA and Stabilize up to 300KVA
We Also undertake Turnkey and small medium size industrial
automation projects and their after sales services
Salient brand and their product are as follows
AEI (Generator, Industrial Automation, CNG Dispensers UPS and Stabilizer)
Shihlin (Industrial Automation Products)
Siemens Germany (PLC, HMI, Switch Gear Items
Jefferson Solenoid Valves, (Make USA)
Toshiba & Control Techniques Frequency Drives, AC and DC Drives.